Title:
Space for Practice
What:
These drawings were specially made for Space for Practice initiated by Sabine Zahn. Sabine was interested if the drawings can capture the spirit of the movement practice better than photographs or other means of documenting an event. I wanted to convey the feeling of movement and the essence of space that merge together. Space for Practice is an occasion for practices to encounter places, for choreographers to encounter practitioners, for practitioners to encounter the site of Floating University Berlin, for the site to shape the practice.
Photos: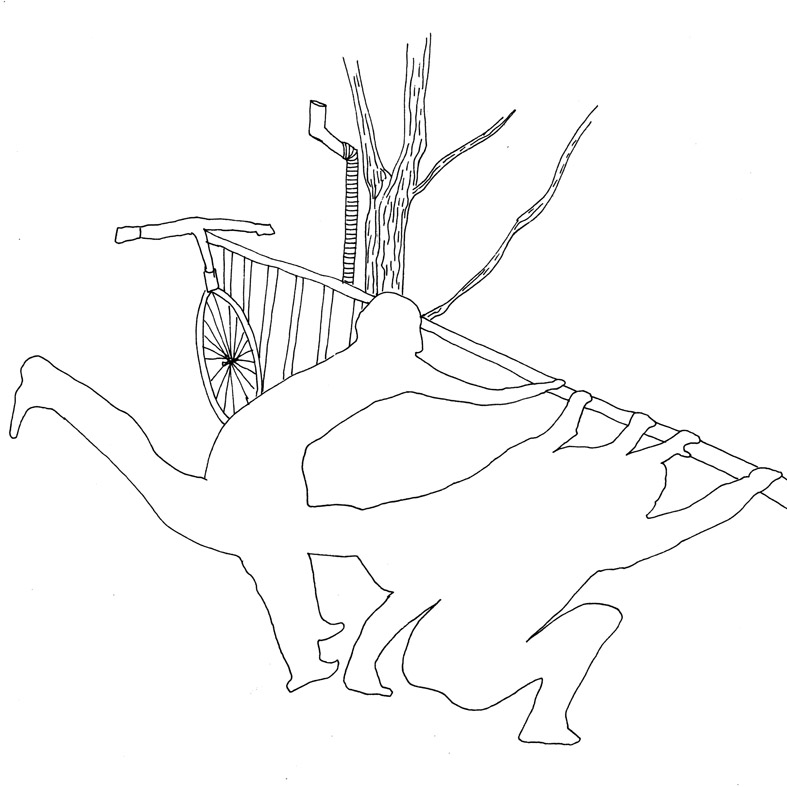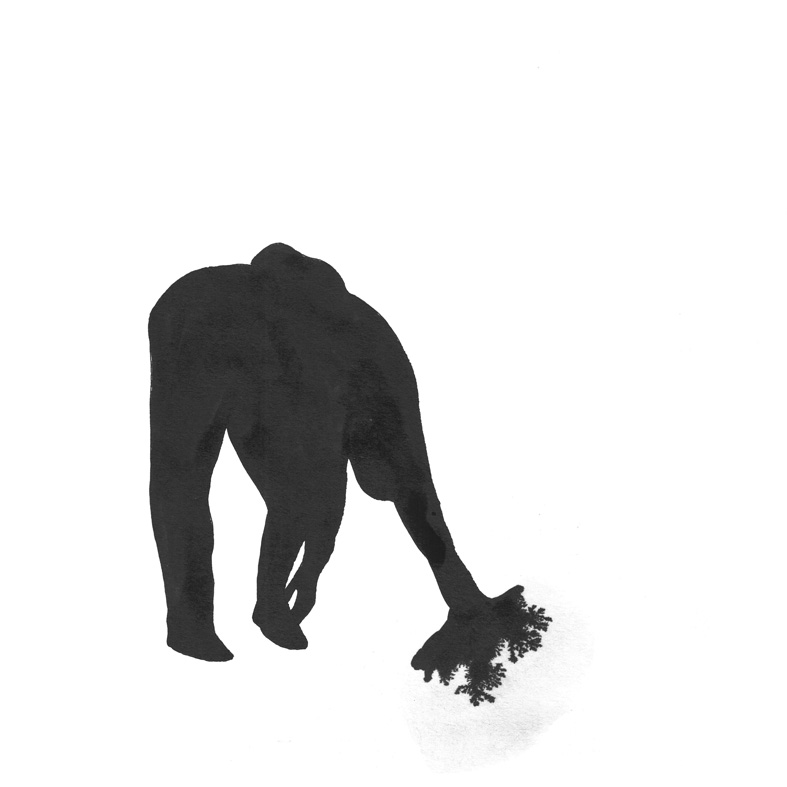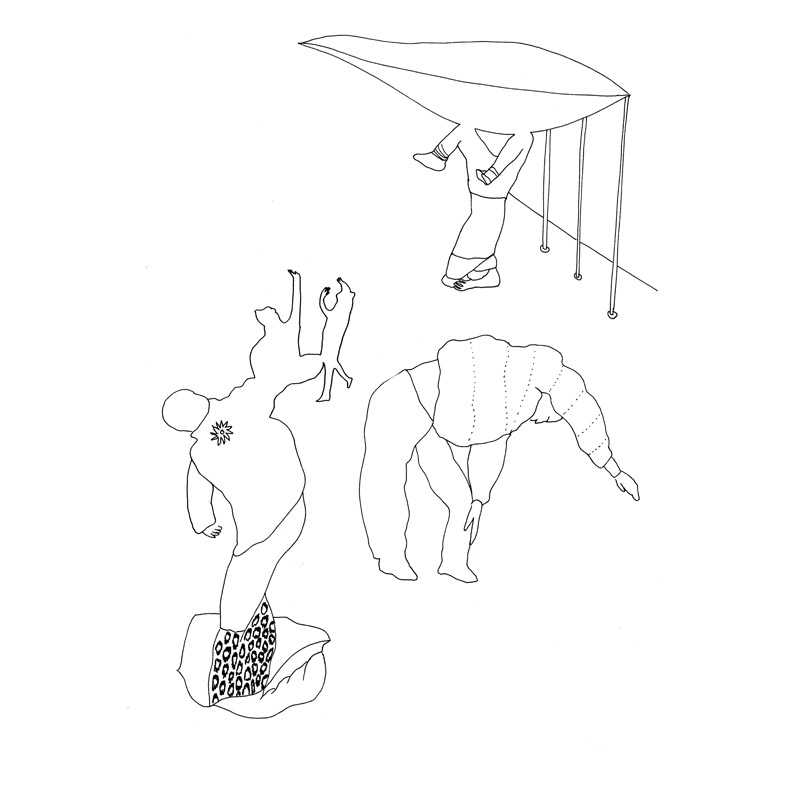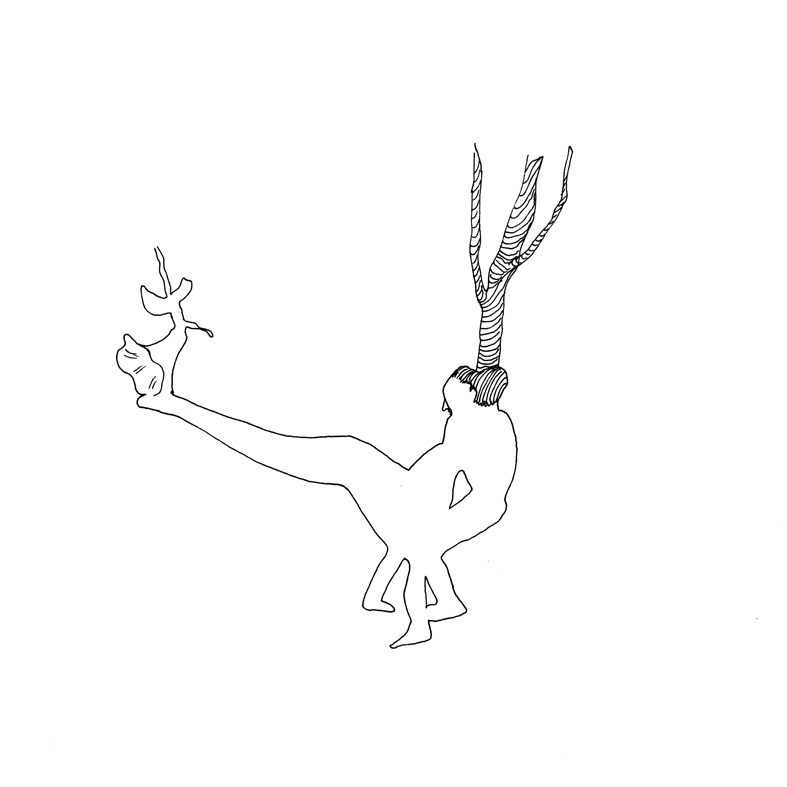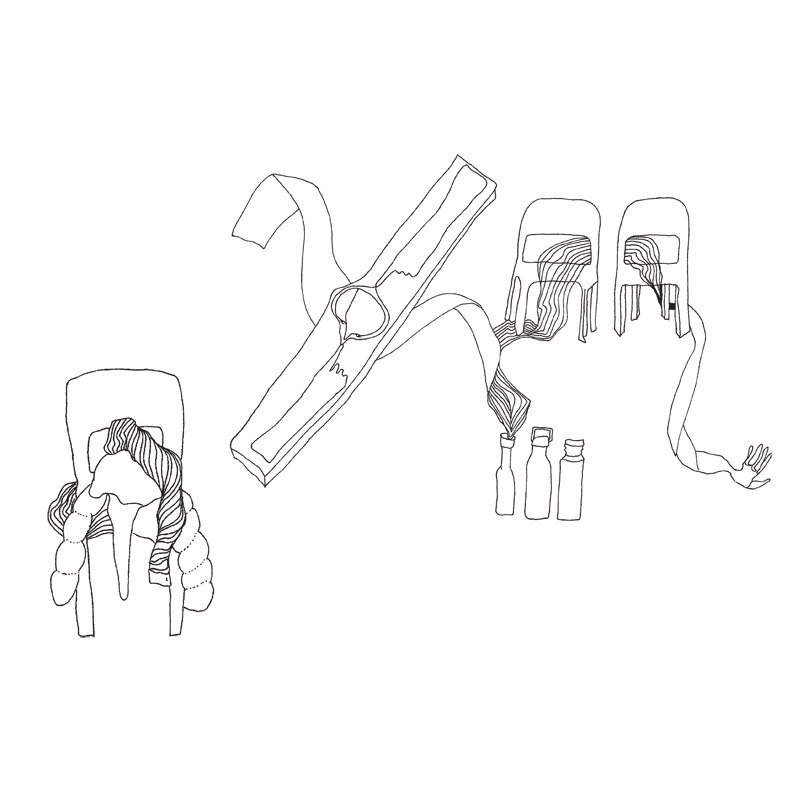 Title:
Wastewater Treatment
What:
The drawings were made for the PhD dissertation by Fenna Smits at the University of Amsterdam. This dissertation investigates how decentralized wastewater treatment initiatives experiment with ways to live in close proximity to wastewater, and their potentiality for a future with less polluting wastewater. Fenna and I closely discussed her theme, and I made several drawings depicting certain aspects of her dissertation – some abstract and others more descriptive.
Photos: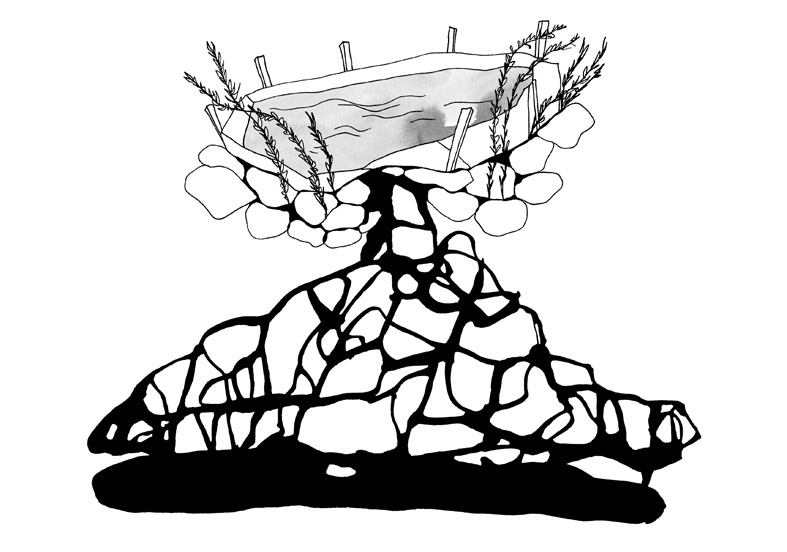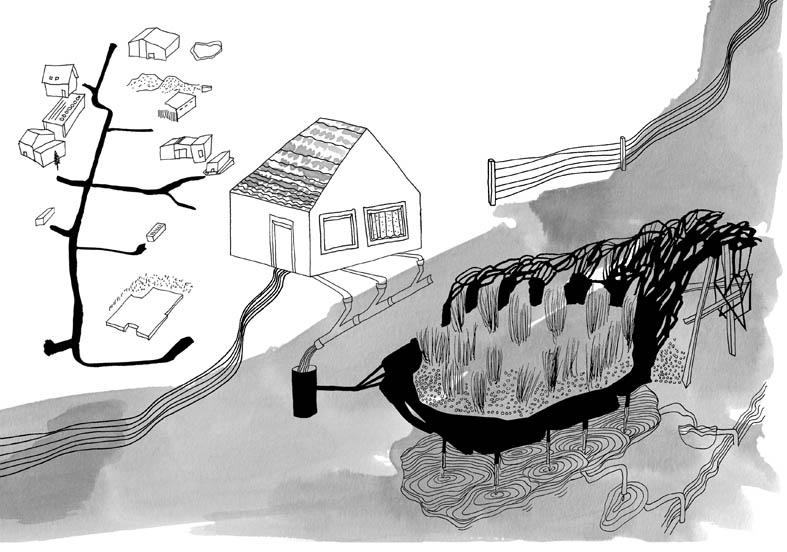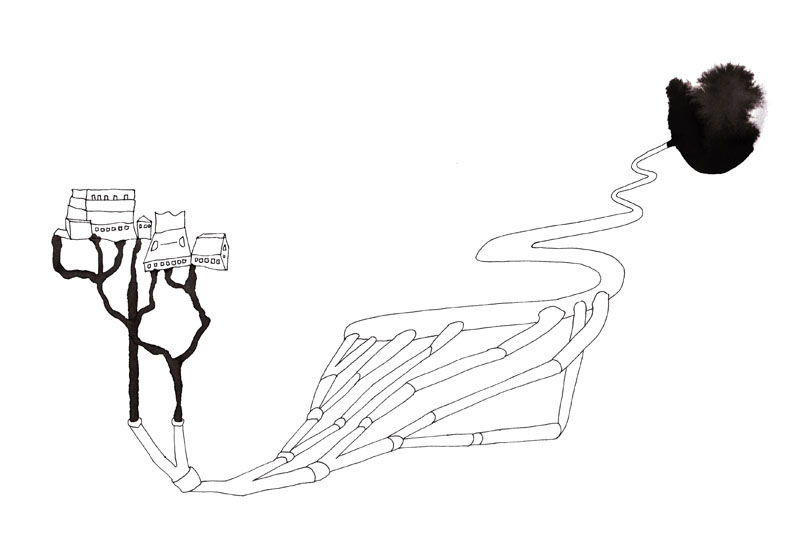 What:
I drew a collaborative workshop organized by Urbane Praxis. During the workshop, various Berlin-based actors participated in mapping their venues and processes in order to join their forces and form an association called Urbane Praxis. I accompanied these workshops and later drew its findings, as well as the atmosphere of the temporary office of Urbane Praxis.
Photos: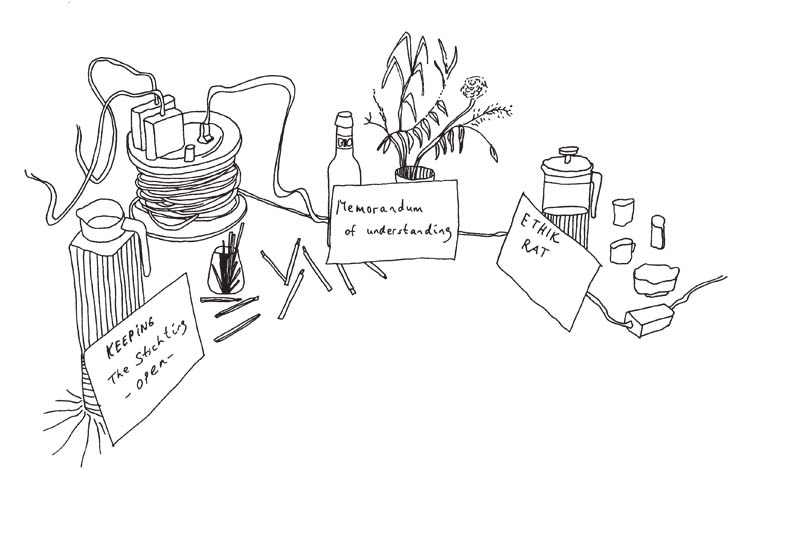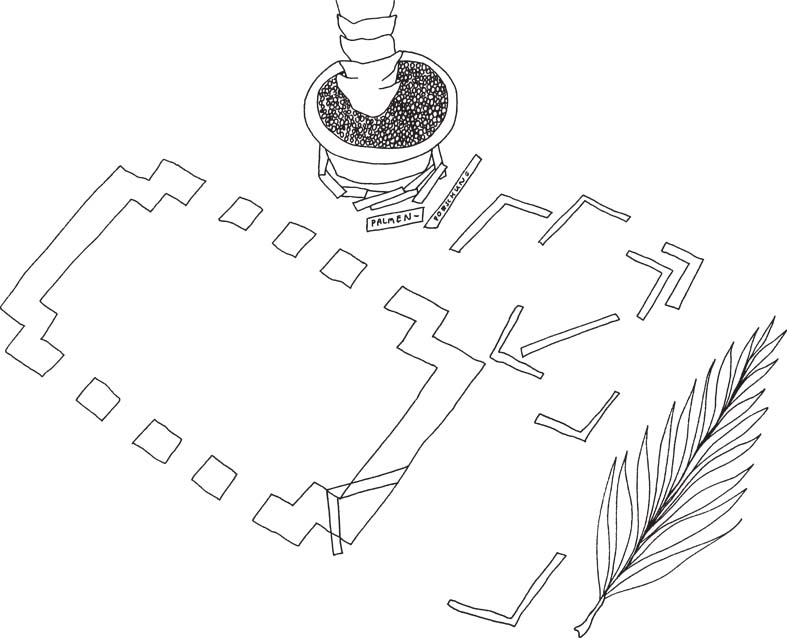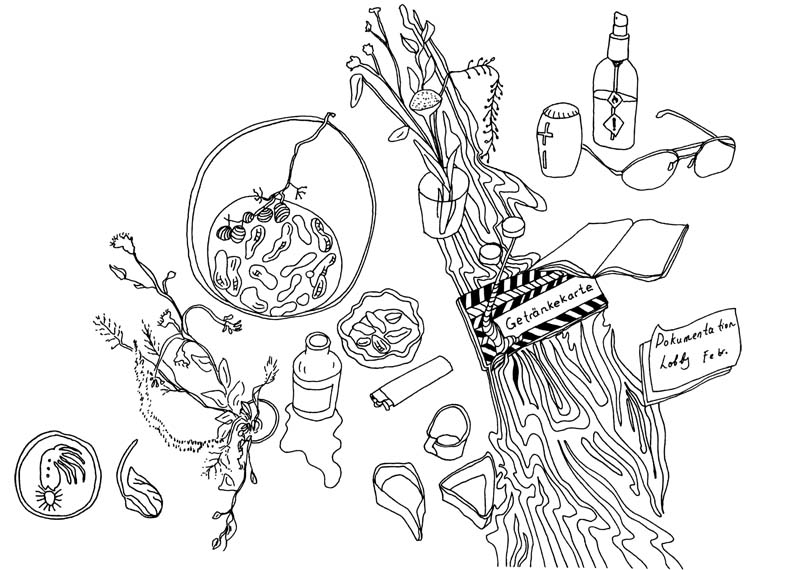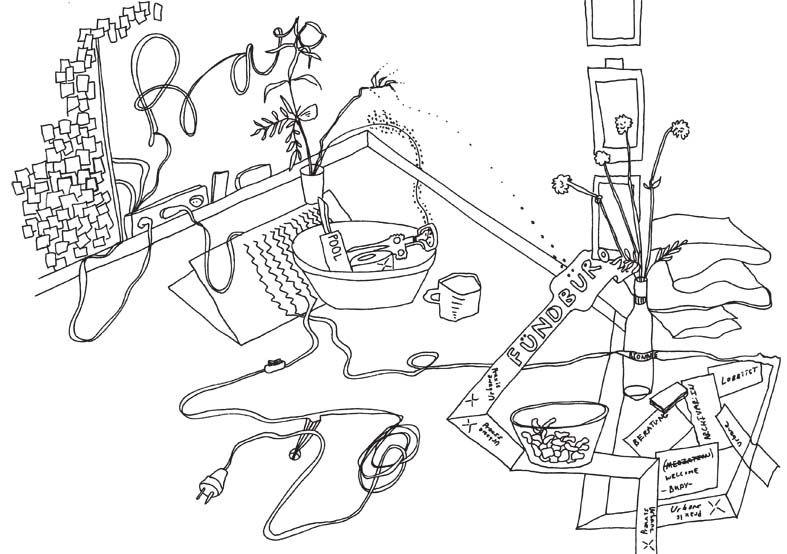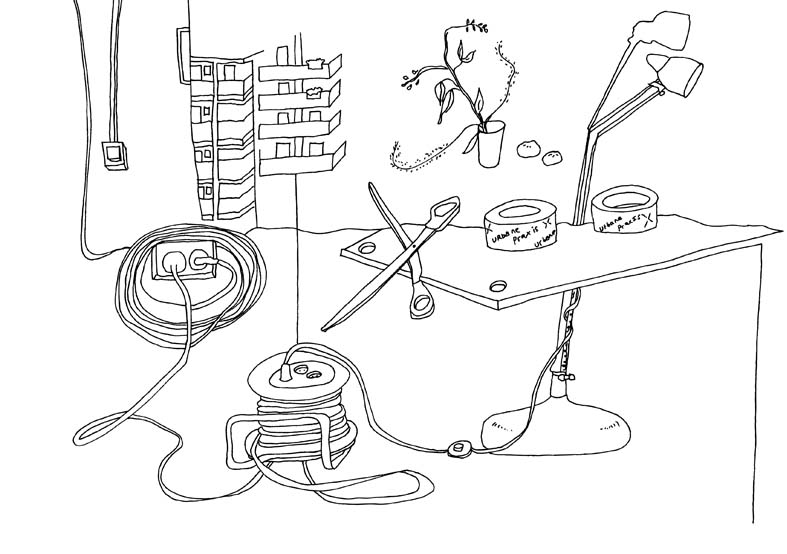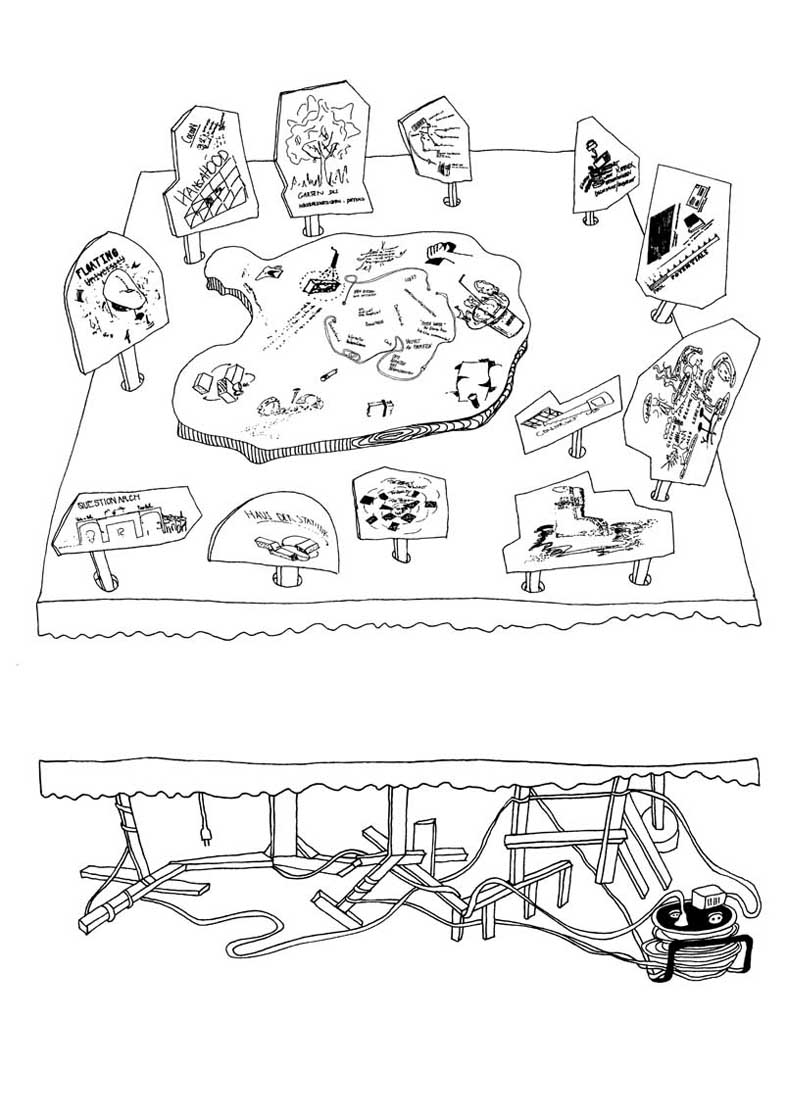 Title:
Kitchen Conversations Cookbook
What:
The drawings were made for Kitchen Conversations Cookbook: Homey Recipes from Artists by Patrycja Rozwora. This contemporary cookbook functions as an artbook that reflects on the history of Eastern Europe, its cuisine and arts. I captured the room where Patrycja Rozwora usually conducts her interviews for her podcast with the identical name – Kitchen Conversations.
Photos:
Title:
Tiger Zebra Marble - Coloring Calendar
What:
These drawings are specially made for the company Mukao. Mukao has produced this coloring book that comes in a multifunctional cardboard folder. This is not an ordinary coloring book. It provides drawings by an artist and others can add their colors to them. In these drawings, you will find images of birthday cakes, candles, cupcakes, tools for magicians, tea sets, champagne and lemonade bottles, wine openers, picnic blankets, and of course, that black & white dough for baking a cake called Tiger, Marble, or Zebra – depending in which country you celebrate your birthday.
Where:
Produced by Mukao.de
Photos: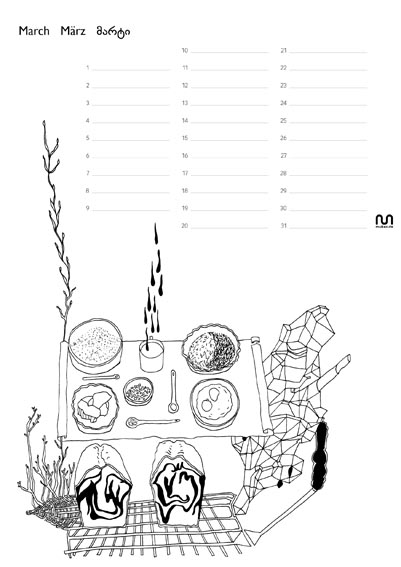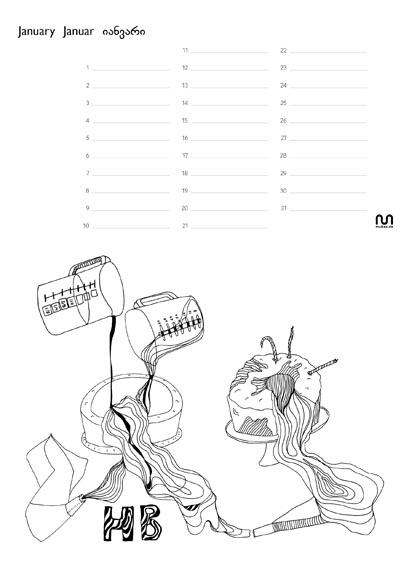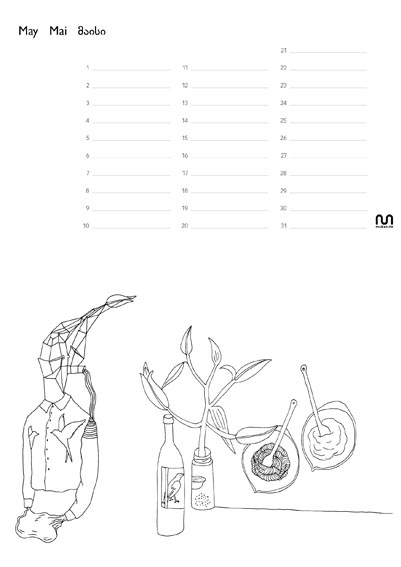 What:
These drawings were made for the Tbilisi Architecture Biennial as coloring pages, which were supposed to be posted in the district of Tbilisi where the biennial was planned to take place. The idea was that the citizens would be encouraged to color these drawings and answer some questions about their neighborhood. These questions were supposed to be integrated into these drawings. Because of the coronavirus pandemic, the Biennial took place online and the coloring pages were not used.
Photos: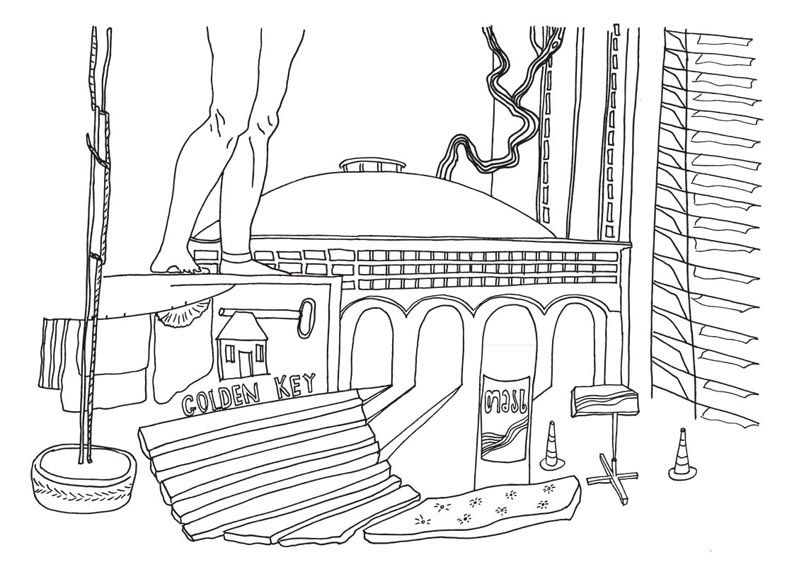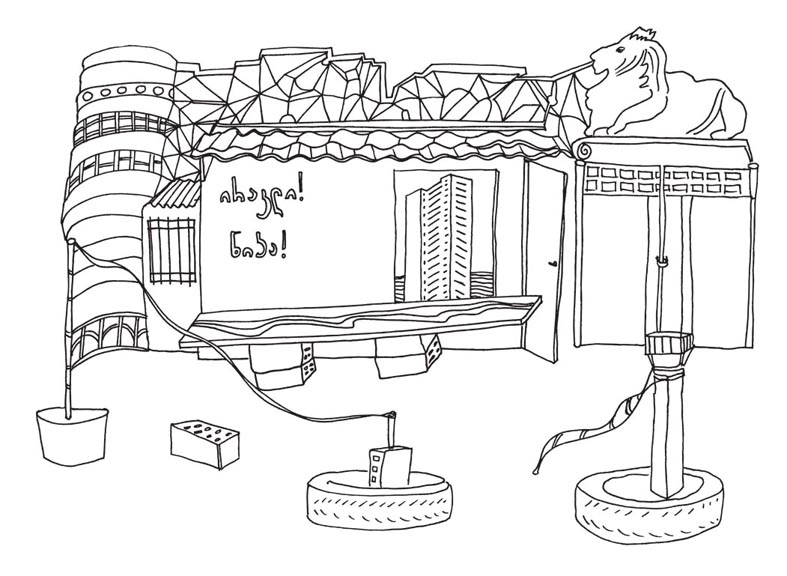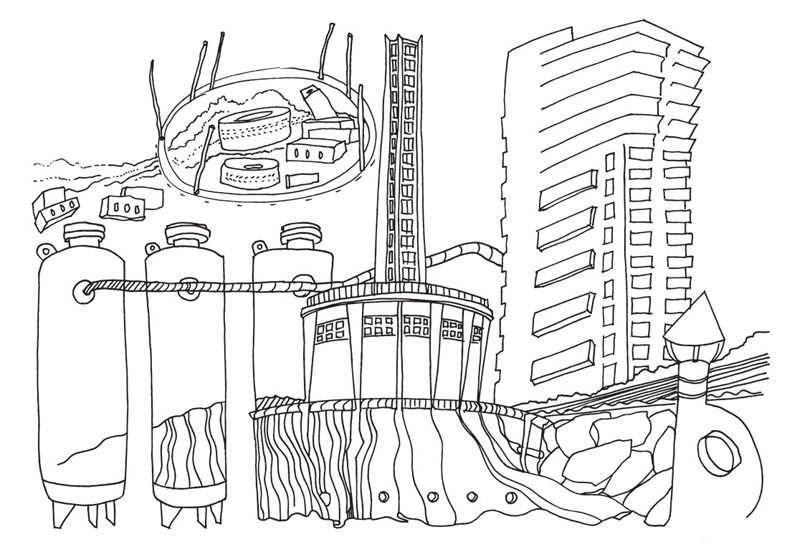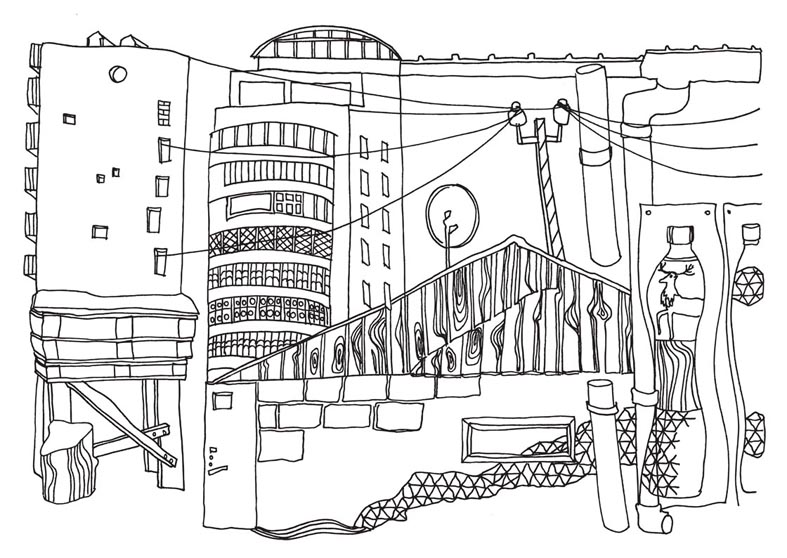 What:
The drawings were made in the winter resort of Bakuriani, Georgia. Here I wanted to capture the spirit of this space during its transitional period – the old wooden village houses are hardly holding up, and the new large-scale investor-architecture resorts are being built everywhere.
Photos: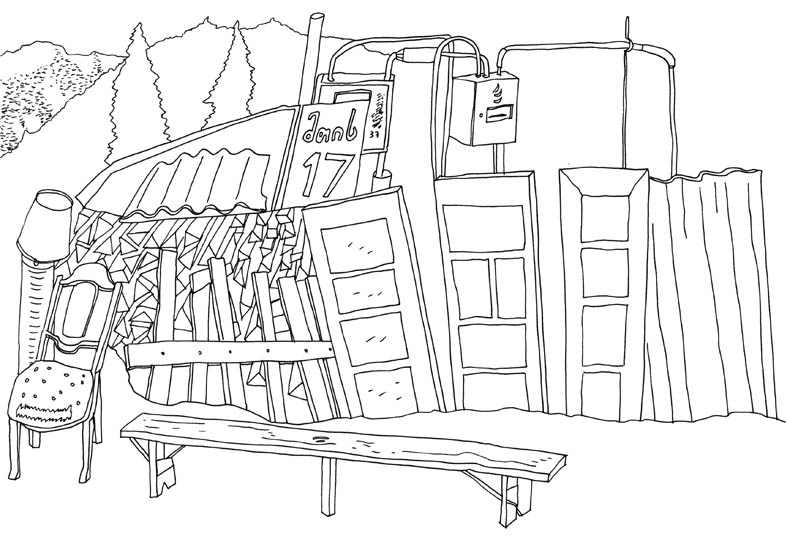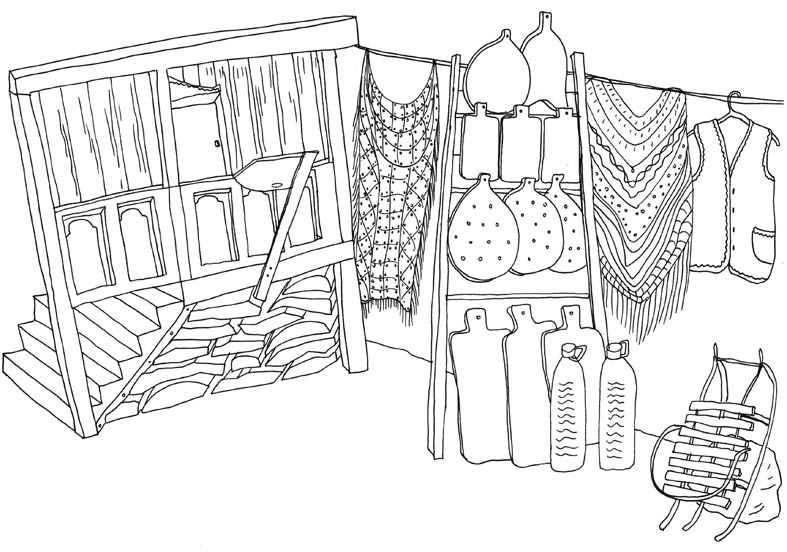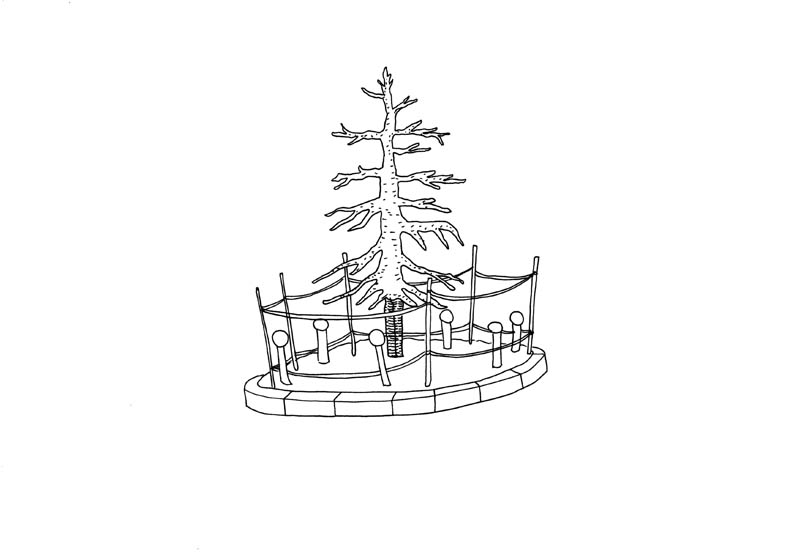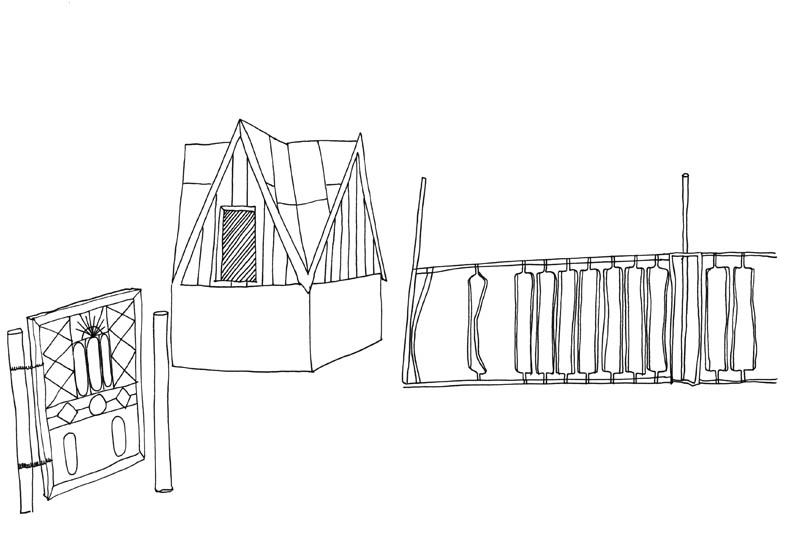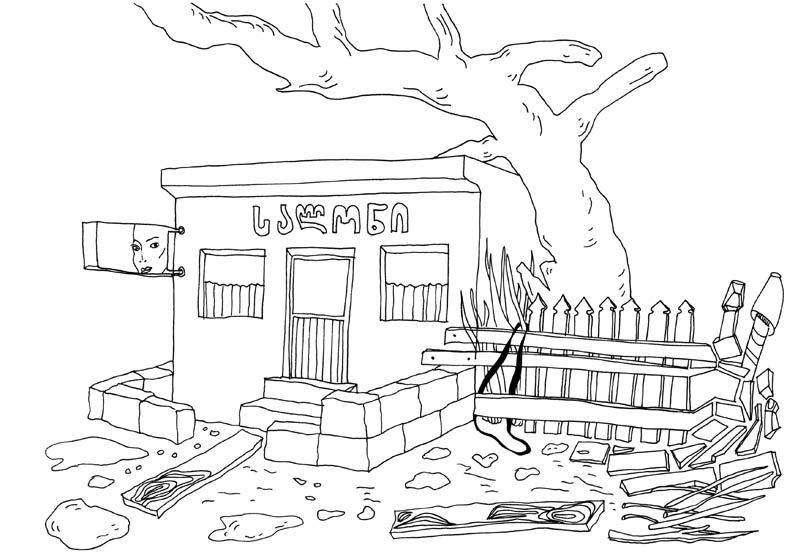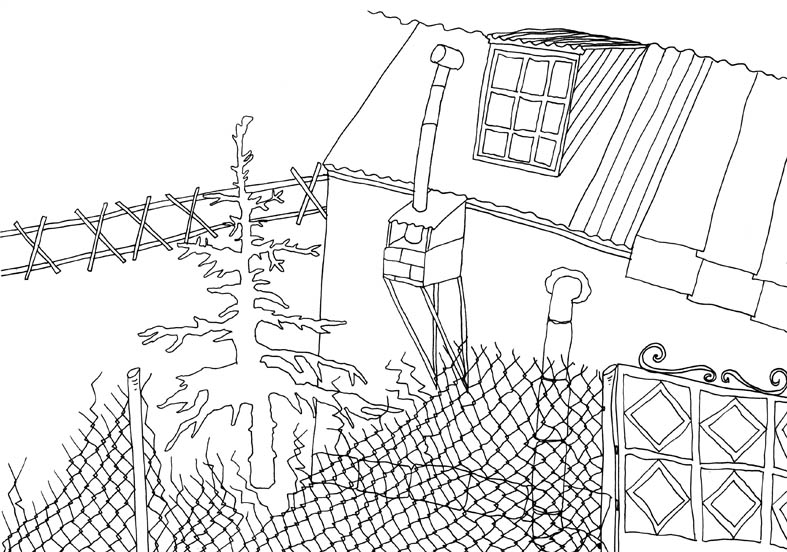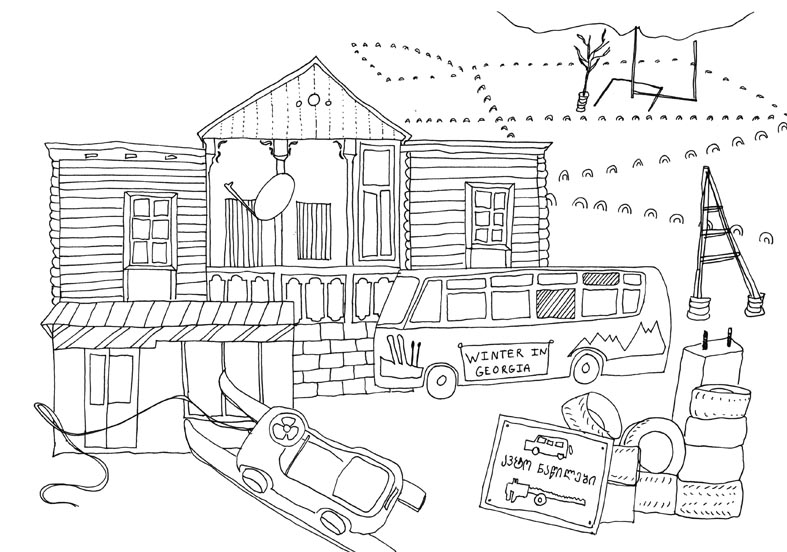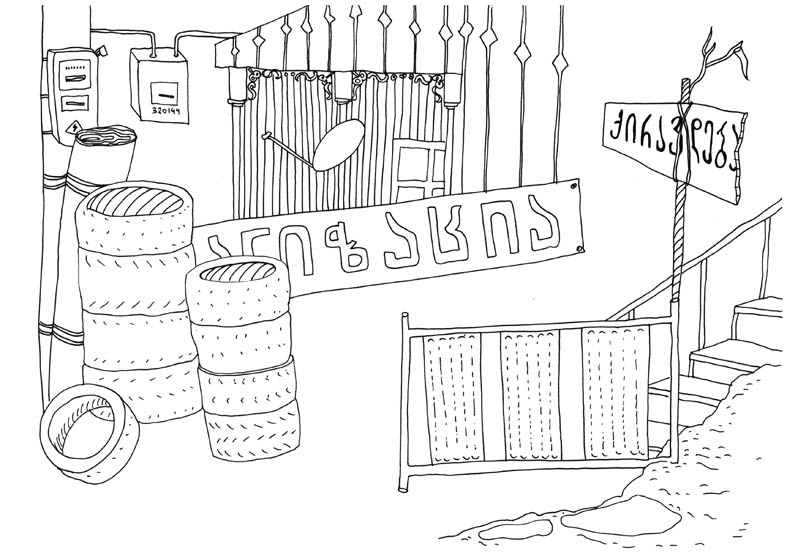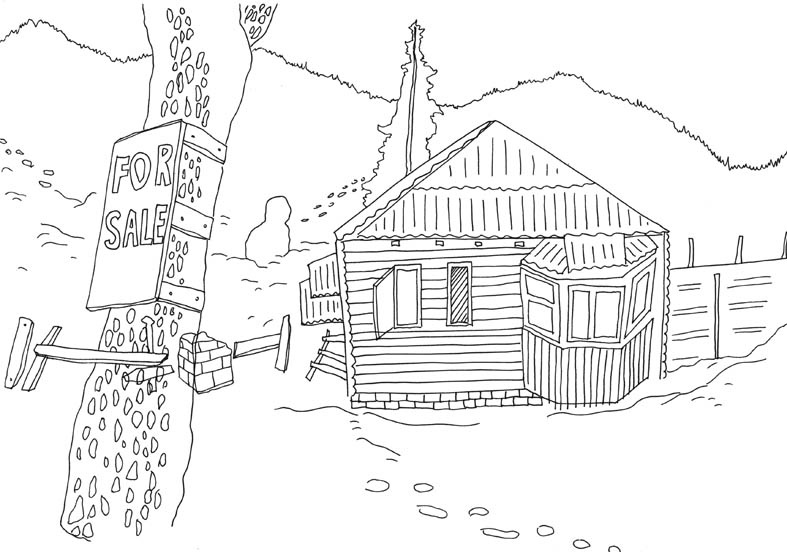 Title:
Soul Kitchen – coloring drawings
What:
These drawings are specially made for the company Mukao. Mukao has produced this coloring book that comes in a multifunctional cardboard folder. This is not an ordinary coloring book. It provides drawings by an artist and others can add their colors to them. The theme of these drawings is developed during the lockdowns of the coronavirus pandemic, when I was home with my six-year-old son. I started to pay attention and draw our daily mess in the times when everything was happening at our home – museum, playground, cinema…
Where:
Produced by Mukao.de
Photos: