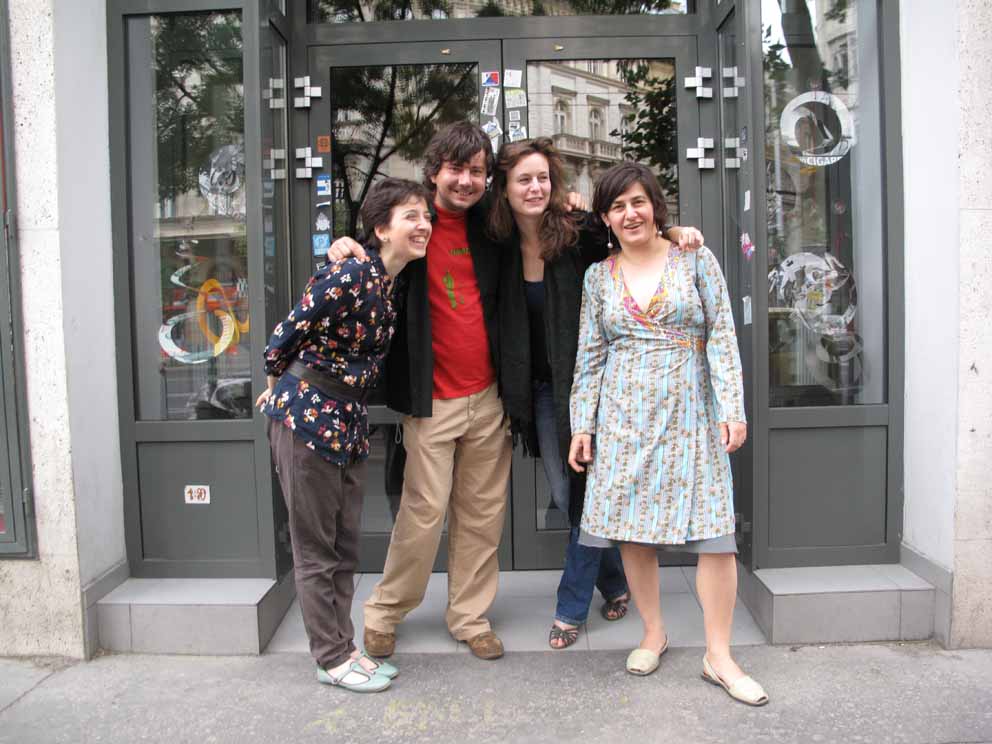 Medium: Documentary film by Elene Asatiani, Miroslav Koranda, Eliane Bots, Sophia Tabatadze
Dimensions : 15:41 min, color, Georgian with English Subtitles
Project by: Plotki (Rejs e.V.), Sakdoc Film and the Centre for Arts and Culture at the Central European University.
Gulo is a film that explores the line between death and life, visualizing the theatrical happenings and settings surrounding the burial rituals in Kutaisi, Georgia. Often death is presented as the end of life, something feared by people. Contrary to this, Gulo shows the diverse approaches to death and reveals the thoughts of people whose professions are directly connected to the passageway between life and death: "Death no longer interests me. I wish I had a different life. I want to be on stage"- says one of the protagonists of the film, a makeup artist of the dead.
This and other films from the series called Black Shorts premiered in Budapest in 2011. Well-attended, much-loved, and highly entertaining screenings took place in Tbilisi, Berlin, Prague, Garikula, Bucharest, Leipzig, Frankfurt on the Main, Budapest, Dresden, and Kabul.