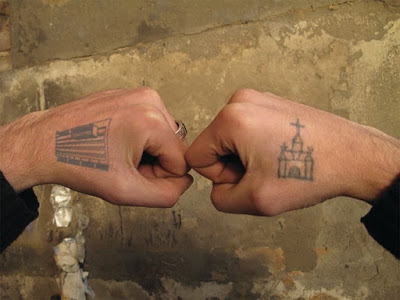 Medium: Documentary film, various installations, various books
Dimensions: Film: 38:40 min, color, Georgian with English subtitles
Dimensions: Installations and books have various dimensions
More information: http://pirimze.blogspot.com/
Pirimze is a cross-media project researching social and visual changes affecting a six-floor edifice from the Soviet era, built especially to house repair and maintenance services in Tbilisi, Georgia. The theme unfolds a broader picture and shows what has been happening in Georgia since the collapse of the Soviet Union.
My starting point:
Have you ever experienced something like this: you have such a strong memory about a place, that you think this place will never change? Pirimze was like that for me. I remember going there as a teenager, it was a kind of public space, or more like a market where everyone could wander around.
In the summer of 2007, Pirimze was emptied and reconstructed. That's when I realized I had not made a single photograph or a moving image of the place. Even though I was aware that it was a special place, I believed it would always exist.
What I remember most strongly is the ground floor, where there was a semi-dark corridor with semi-private booths on both sides in which craftsmen worked. One could get a glimpse inside these booths and discover personalized interiors, covered with cutouts from foreign glossy magazines and photos of naked girls. It was a man's world. The men working there had their own rules and often cheated, one could have gotten lost in the dark corridors of it, and one's foreign watch batteries would surely get lost in there, in the hands of anonymous men, who all looked the same.